SEAMLESS / WELDED OCTG
Supplied in accordance with API 5CT latest edition, with proprietary grades and supplementary specifications available upon request. Full range of API 5CT steel grades from H40 to V150, including chromium grades. Proprietary grades from the world's leading manufacturers including sour service, high collapse, low temperature, chromium and nickel alloy grades available.
Connection: API, semi-premium, premium threaded & coupled and premium flush connections from the world's leading manufacturers, plains end.
LINE-PIPES
API Line Pipe is steel pipe used for the transmission of Oil, Gas and Petroleum Distillates.
Line Pipes are manufactured as per specifications established by American Petroleum Institute (API). API 5L is a specification of API which defines the standard for the dimension, physical, mechanical and chemical properties of the steel. Several pipe mills around the globe manufacture the API 5L pipes for Oil and Gas industry.
Our extensive storage capacities and our global network of selected suppliers ensure excellent availability on a competitive price level. We are not only able to supply line pipes directly from warehouses or mill sources, we also offer individual sizes and special coatings as needed.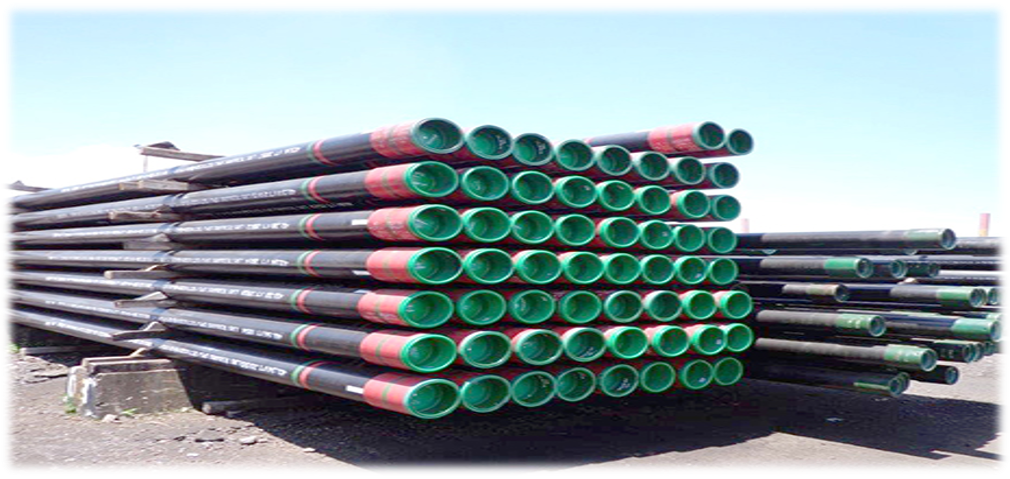 TUBULAR ACCESSORIES
Wide range of tubular accessories to complement down-hole pipe string configurations and completions, these include the following:
Pup joints, nipples, couplings, crossovers, flow couplings, blast joints in material grades and finishes to compliment the pipe string.
Cementing equipment including float shoes, float collars, stage collars, plugs, cementing heads and centralizers. Grades and end finishes to compliment pipe strings. Shoes, collars and stage collars can be fitted to pipe prior to loadout/shipment.
FLOAT SHOE/ FLOAT COLLAR/ CENTRALIZER/ STABILIZER
STABILIZER; CENTRALIZERS, FLOAT SHOES; FLOAT COLLARS
SERVICES
* Retrofit
Control system hardware, software, display systems, networking, simulators, training and service support.
* Mechanical Hydraulic Governor & Electronic Controls Servicing
Mechanical and electronic governor repair/overhaul services.